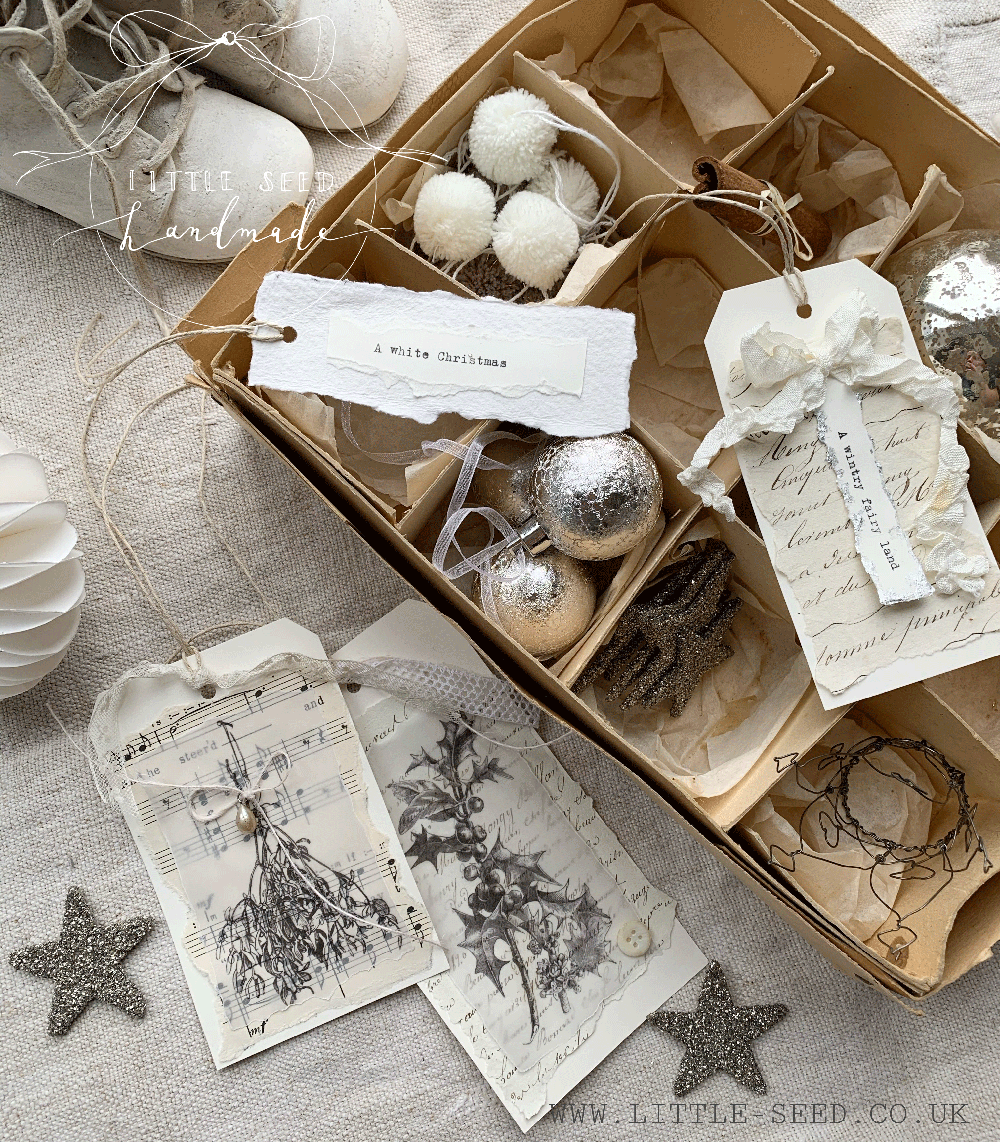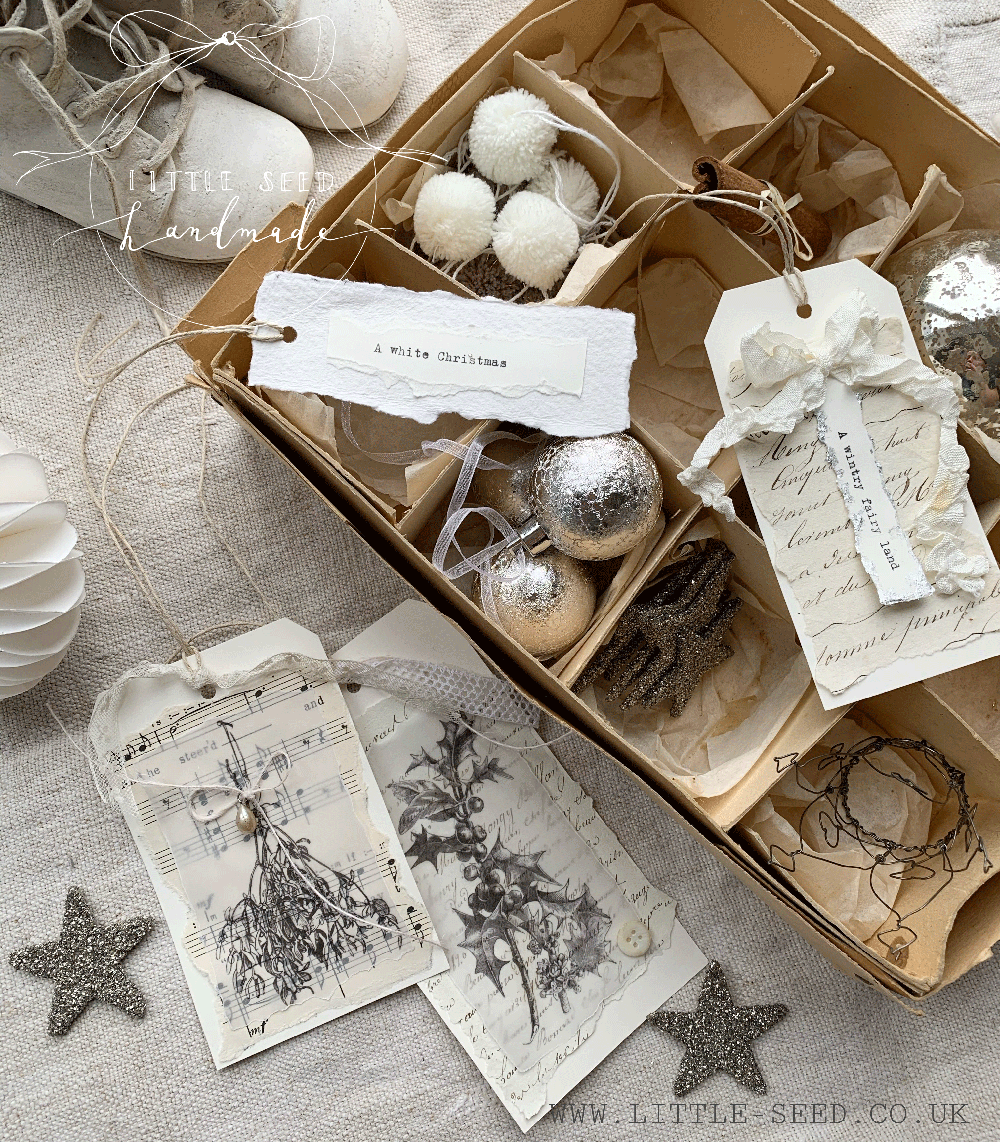 Vintage Style Christmas Tags
Set of 4 Handmade Vintage style Christmas Tags to adorn those special gifts or for decoration around your home.
I love items which are tactile - So I used original french scripts, handmade cotton rag papers, gilding flakes, original vintage pearl drop beads and various twines and vintage laces. Some of the tags have hand type messages I typed on my vintage typewriter. Each tag is unique and script papers will vary.
Your tags will arrive in a handmade vellum pouch which I stitched on my sewing machine.